Eggplants with a lovely secret!
Prep: 10mins

Cook: 7mins

Difficult: Easy

Serves: 4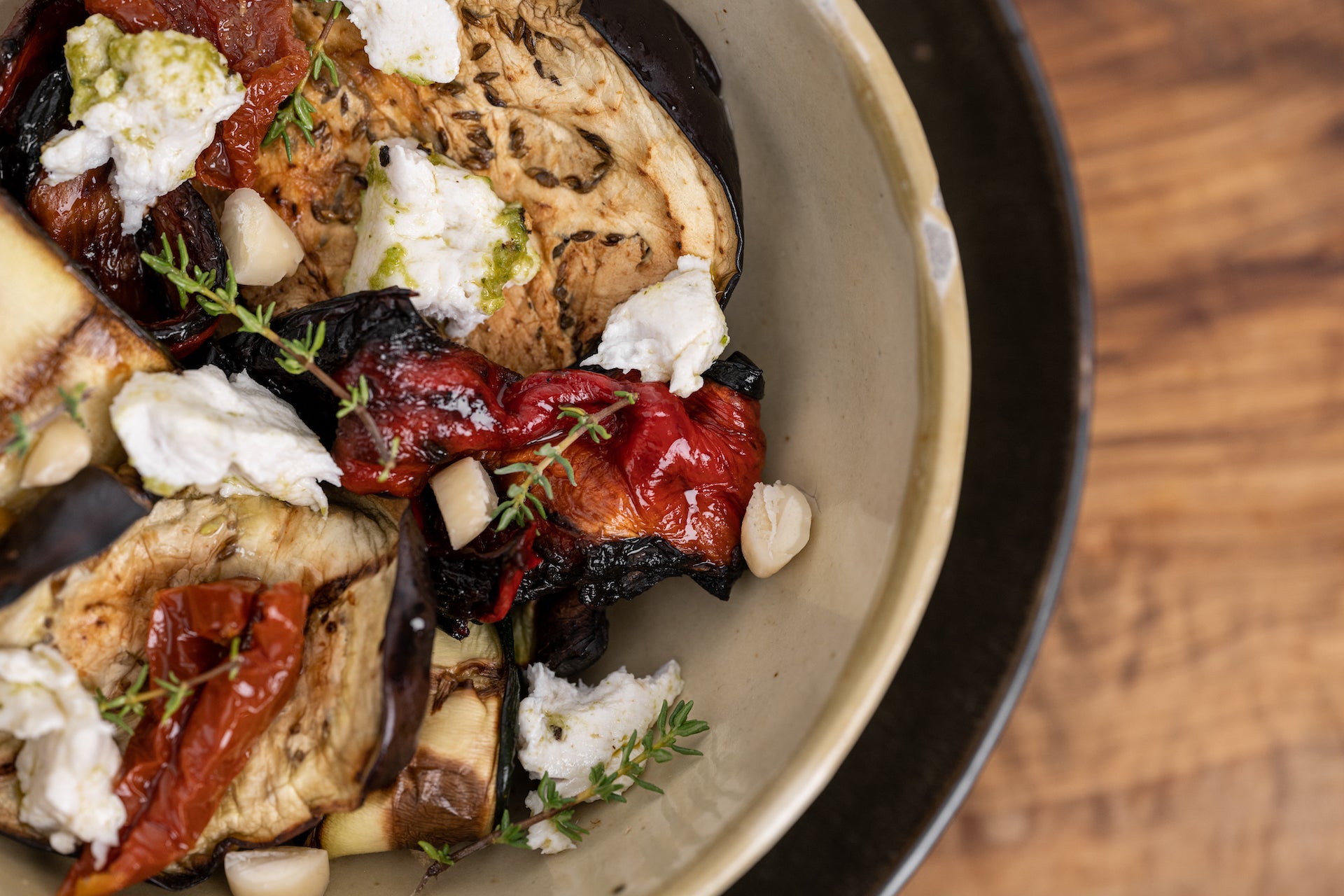 Ingredients
Eggplants 200g
Dreamfarm plant-based alternative to mozzarella 250g
Dried tomatoes 150g
Almonds 70g
Rosemary
Olive oil
Preparation
Step 1:
Slice the eggplant and put it on a warm pan with olive oil, add salt and wait 7-10 minutes with a lid on top. Turn the slices from time to time to avoid burning!
Step 2:
If you like it you can add some balsamic vinegar for the last minute of cooking, we love it!
Step 3:
Put it on a plate with dried tomatoes, our vegan alternative to mozzarella and some fresh rosemary
Step 4:
Mix together, add a spoon of extra-virgin olive oil and some almonds for extra crunchiness! You will be surprised.